Ophthalmologist located in Winston-Salem, NC
Dr. Chanda A. Griessel of Triad Ophthalmic Physicians, PLLC is a Board Certified ophthalmologist specializing in cataract surgery, glaucoma, eyelid pathology and plastic surgery, eye care for diabetic patients, and macular degeneration. With an office conveniently located in the heart of Winston-Salem, North Carolina, her caring staff treats an array of eye-related needs, including annual eye exams. Dr. Griessel also specializes in an array of cosmetic procedures to keep you looking your best. Using state-of-the-art procedures, Dr. Griessel offers services to help with body contouring and tattoo removal, as well as smoothing out fine wrinkles with Botox® or Juvederm®
After earning her undergraduate degree in biology from the University of Houston in Houston, Texas, and graduating Magna Cum Laude, Dr. Griessel went on to complete her medical degree at the University of Iowa College of Medicine. Dr. Griessel completed residencies in both family practice and ophthalmology. She completed her family practice residency at Quad Cities Genesis Family Practice Program in Davenport, Iowa. During her time at the Mayo Clinic in Rochester, Minnesota, Dr. Griessel was the chief resident at the Department of Ophthalmology. She was also Section Chief for Novant Hospital Department of Ophthalmology.
Dr. Griessel holds board certifications with the American Board of Ophthalmology and the American Board of Family Practice. As an active member of the American Academy of Ophthalmology, Dr. Griessel can help you overcome any eye-related ailment you may endure.
When she's not busy in the office helping patients, Dr. Griessel enjoys spending time with her husband, Adam. Together, they have 2 sons who fill up their spare time with activities.
Dedicated to helping you with all of your ophthalmology and cosmetic needs, Dr. Griessel and her caring staff offer flexible appointment scheduling. The practice accepts many major insurance plans and her dedicated team helps with any billing questions you may have.

SculpSure is a non-invasive laser treatment for the reduction of stubborn fat in areas like the abdomen and flanks.  
The procedure takes 25 minutes, is minimally painful, and requires no downtime.  Clinical trials show an average of 24% reduction in fat volume after a single treatment.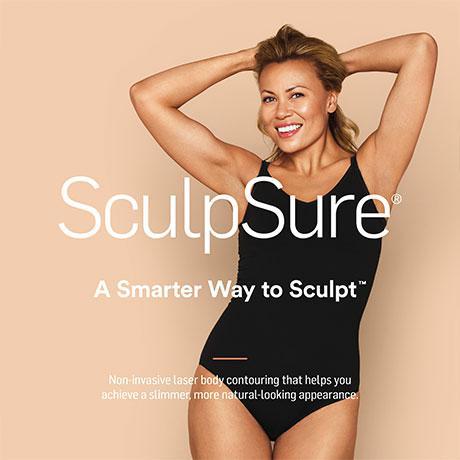 Triad Ophthalmic Physicians, PLLC
150 Kimel Park Drive, Suite 200
Winston-Salem, NC 27103
Phone: 336-760-2240
Fax: 336-760-2239
Monday 8:00 am - 4:30 pm
Tuesday 8:00 am - 4:30 pm
Wednesday 8:00 am - 4:30 pm
Thursday 8:00 am - 4:30 pm
Friday 8:00 am - 12:00 pm
Saturday - Closed
Sunday - Closed